Shopping Cart
Your Cart is Empty
There was an error with PayPal
Click here to try again
Thank you for your business!
You should be receiving an order confirmation from Paypal shortly.
Exit Shopping Cart
By FRED NATH (Novelist and Neurosurgeon)
Note de l'auteur

Je dois expliquer pourquoi je l'ai utilisé des morceaux de texte du livre d'Albert Camus l'étranger tout au long comme têtes de chapitre.

Il a écrit de son livre "Il y a longtemps je résume l'étranger dans une phrase que je réalise est extrêmement paradoxale. «Dans notre société, tout homme qui ne pleure pas à l'enterrement de sa mère est susceptible d'être condamné à mort». Je voulais simplement dire que le héros du livre est condamné parce qu'il ne joue pas le jeu. Dans ce sens, il est un outsider à la société dans laquelle nous vivons ".

Dans mon histoire Jean est un outsider. SOE peut l'avoir formé, mais à part les événements dans le chapitre d'ouverture, il reste à l'extérieur. Il ne parvient pas à obéir aux ordres, il va son propre chemin avec ses propres plans. A aucun moment il ne fonctionne à l'intérieur des exigences de ses maîtres. SOE a perdu de nombreux agents - certains aux autres de nazis tout simplement jamais venu à la maison et est tombé hors de la grille. Comment pourraient-ils garder une trace de tous? Je pense que la confiance était en pénurie une fois que les agents ont atteint leurs destinations. Certains ont été trahis par leurs propres opérateurs radio.

Longtemps après que je l'ai écrit ce livre, je relis l'Outsider et estimaient qu'il y avait des similitudes dans les personnages du voyage si je dois dire que Jean est jamais passive comme Meursault, le personnage principal de Camus le livre. D'une part, ne Meursault joue pas le jeu - avec des conséquences désastreuses et de l'autre, mon caractère Jean, bénéficie de son comportement extériorisée à la fin mais il prend de grands risques afin de le faire. La passivité de Meursault ne serait jamais monté mon caractère, pas plus que le caractère de Camus aurait pu être un homme d'action, mais il les similitudes et les différences cessent.

Il y a un certain chevauchement avec mes autres livres. Les noms mentionnés et événements décrits à partir d'un point de vue différent (la scène de la station de Francesca Pascal). J'espère que vous pouvez pardonner ce que - je l'ai fait parce que je ne pense pas que la vie est un fait. Nous expérimentons la vie d'une série de points de vue de notre propre et souvent deux personnes témoins de la même chose, mais l'expérience quelque chose de tout à fait différent. Leurs engrammes de mémoire ne correspondent pas à la fin.

Oh, par la façon dont j'ai grandi dans cette maison à Bermondsey et écrit à ce sujet était un peu nostalgique, en particulier car il est plus là.

Je ne peux pas dire que cette histoire a des thèmes profonds ou allégoriques - il est juste une histoire d'un gars.

J'espère que vous en avez profité!
here.
I was recently invited to do a guest blog post. I felt it was worth placing here too:
The Cyclist and an Inspiration
Fredrik Nath
The early morning sunlight flickered from behind the high clouds and reflected golden and crisp from the monument in Bergerac's market square. Around me, shoppers bustled and in the roadway a car beeped its horn. The grey stone pillar rose fifteen feet above me, its shadow pointing away towards the elm trees that line the roadway. A smell of garlic wafted as I read those brave words that showed the strength of the French and France's indomitable leaders. The monument was a reminder of the valour and sacrifice of those brave local partisans who gave up their lives in the struggle against the occupying Nazi forces all those years ago.
Yes, it is moving. Surely there's a story here.
In my head a story began to form. What would it have been like to have to make the choices needed to protect oneself and one's family yet still remain French? The main character would need to do something admirable. He would need to depart from the norm. If you became a partisan you would endanger the people nearest you. What if you were caught?
I began to think of how it would be to be the one who is rounding up the local Jewish people. Would you hate it? Of course you would, even if you were forced to it for fear of endangering your family. For a religious man it would be even harder. Surely one would do anything to avoid such 'duties' if you had a conscience?
The story began to form. A Vichy French policeman, a man of conscience, a family man working with evil Nazis whom he secretly hated. I created Auguste Ran, a good policeman, but in essence weak, until a certain event tips him over the edge and slowly he begins to fight back.
That's where
THE CYCLIST
came from and it was my springboard for the other books in my French resistance series. Each takes a character and makes life hard for them, allowing them to become. In the end, THE CYCLIST sold 30,000 copies. It was Editor's choice in the Historical Novel Review in 2011.
You can catch all six books on Amazon: a policeman, a teacher, an artist, a chef, a philosopher and in
THE PROMISE
a medical student.
THE PROMISE
is the last and most recent of the series. Jean Valois, a medical student before the war, swears to his sister he will protect her. But in war, who can keep such promises? Trained to kill by SOE, in a desperate bid to save his sister Rebecca, he undertakes a mission deep into enemy-occupied Poland, risking all for the sake of a promise made long ago. A story of love, war, hatred and revenge,
THE PROMISE
tells a tale of courage and staunchness.
If you like drama and character-based plots check them out!
If you have questions you can reach me at:
If you've been following the thread so far, you should now have the following assets:
1.       PDF of your book
2.       .mobi file of your book
3.       .epub version
4.       PDF of the cover
5.       .jpeg of the cover.
Go to:
You are now able to create an account.
Click 'add new title'
Name your book and select 'paperback' then click 'get started' on the 'guided' banner.
Input the data requested – all stuff you already know – be cool! Click 'save and continue'.
The next screen asks if you want a free ISBN number or whether you want to use your own. I use the one they provide – it's free.
The next screen asks if you want white paper or cream (cream is a little thicker).
You can then upload your text (MS Word) and cover files (.pdf).
Then follow all the steps and the Create Space software does it all.
You then submit the finished article and have it approved. You can order a proof to be certain what your book will look like.
At the end of the process they will take you to Kindle Direct. You need to upload the .mobi file for the Kindle version and also the .jpeg for the cover.
There are then various pricing options.
They will ask you to join Kindle select.
With the Amulet series I made the mistake of enrolling them all. It means people can borrow and lend your books for free as long as you're enrolled. I think retrospectively that the idea is that you do Kindle Select with the first book. It then filters out all the people who don't like your writing and the remainder buy the rest of the series at whatever price you've put the books. I guess one marketing ploy would be to escalate the price as you ascend the series. That way if people really like the series they pay a bit more every time. There again, I'm not in this for the money, it's just a hobby so I'm not greedy. I just like the thought that people enjoy my books! Kindle select does have the advantage that your ranking will go up and more and more people see your writing even if you don't make money at first. Well, I do have two day jobs you know!
The process is very simple: all you have to do is follow the clear instructions and you are then a published author.
That's it! Best of luck to you, because the next bit is about marketing your book and publicising yourself.  If I had that info I wouldn't be where I am now!
If you've found these posts of use, or you disagree and can show me a better, quicker way forward then please let me know:
[email protected]
If you've read and done the previous two posts you will now be in possession of three files: .pdf; .mobi; .epub. Next you design your cover. What sort of cover you make depends on your individual preference. I like dark/light relatively non-busy covers. On Kindle all you get is a small avatar view of the cover, so why waste time putting a lot of writing in small print that no one can read? That's up to you though. The final print-ready cover is a bit different though I think the less you put on the cover, the more the picture stands out.
Start by going to a site where you can buy the rights for a picture. I use Adobe because their range of pictures is vast and you can search for the image you want.
Select and download the picture you want. They are cheap (£5.99) so for nine dollars you get a high-definition picture.
I produce covers in Microsoft Word. Why?
·         You can select your canvas size.
·         You can export the finished article as .pdf which the printer wants
·         You can use any font/font size you like
·         You can also make a jpeg from the file.
Open an account at Create Space. Select 'Add new Title'. Fill in the form. They ask you to select a book size and paper. I use 5" x 8" because my previous publisher used that size. You may want a different size.
Look to see how many pages there are in your .pdf file. Input that info. Download the template they give you. I started by using the template in the document but you don't have to do that. Look at the dimensions of the template in total. It's given in both inches and millimetres. Word doesn't do inches. The width of the spine depends upon the number of pages (Duh!).
The template dimensions are important because once you're in Word you have to select that size – vide infra as they say.
Next take the template and using Microsoft Paint, trim it so there is no white area and save the trimmed template as a .png.
So, you have a size for your cover and you have the downloaded hi-def picture.
·         Open Word. Select page layout. Go to orientation, select landscape.
·         Open Margins. Set all margins to '0'. This because you want the picture to occupy the whole canvas.
·         Select 'size'. At the bottom of the dialogue is a dialogue 'more paper sizes'. Click on that and input the dimensions from the template you've already got in mm.
·         Click on 'insert'. Click on 'Insert picture' then import your original picture. Save.
·         You'll notice that the picture doesn't fit. Think about what the front cover should look like. The picture will have a central or side image that you want on the front of your cover. Here's an example:
The guy is the feature. He's in the middle. You don't want his face on the spine. You have to trim it to the size you want. In this case, I thought about that before and because the background was black I closed the app and went into 'MS Paint'. If you're running windows it's free and more powerful than most people think.
I cut up the picture and re-shaped it by changing the borders and using the paint-can to insert black . It now looked like this:
Back to Word and you can import it into the canvas and adjust it so it fills the canvas just so you can see what the image will look like.
You now know roughly where the picture sits.
·         Switch to Paint again. Open your picture. Rotate it so it's lying on its side with your picture image uppermost. Click on the image and you'll see the side handles as wee squares on each side. That marks the middle of the image. It's where your spine is going to be.
·         In the home tab select 'text box' marked with a letter 'A'. Open it and move it so it is full width and centred on the side-handle. You now know the spine text will be in the middle.
·         Looking at the 'text' tab you'll see a number (font size) if you want larger than the maximum figure, click on the number to highlight it and input your size eg '99'.
·         Select the text colour so it shoes up nicely in bold and capital letters. Delete any text you've put in.
·         Save. Really important – save after every step. I save as .png as Word likes it.
·         Open a new document in Word and type the text. In my case: FREDRIK NATH    AMULET IV – veni vidi vici
·         Play around with it until it's just the way you want it – font, size etc. Save.
·         Copy the text. Paste it into the text box either by using your mouse or by using 'control v'.
·         Adjust the size and colour. If you want it bigger or smaller, select it in the text box and adjust the size to fit. When you've done and you know the text won't overlap the size of the spine and doesn't reach to the edge of the area you've selected for the spine (allow for a decent overlap so the text won't spill over onto the front or back cover) save. Position the box so the text is exactly in the middle. Save. Now back to Word. (Look at your bookshelf. Which book-spine stands out the most? It'll give you an idea of what your book will look like on a shelf. You may wish to consider colour and size for that reason.)
·         Delete the picture you've got there. Input the new 'spine ready' picture. It will look like this:
 This example has the back blurb on – ignore, because you haven't put it in yet. If it looks about right then save that document.
Go back to Paint and rotate your picture so it's hoirzontal again. The spine writing will remain sideways on. Next using Word and the text boxes, and input your name and title and subtitle if you have one.
Create another word document and type your back-cover blurb. What to write is always hard for an author – we know too much! Get advice if you can't get it right. Just like the other text put it on the area where you want it but keep it short of the lower 2/3 because the published will put in a barcode bottom right of the back cover. You may wish to add text as well like quotes from admiring fans etc. Save as .png.
·         You now have a .png of your cover. Save it and import it into the original Word canvas. Adjust the size. Click the back arrow key on your keyboard. A tiny flashing cursor will appear. Now insert the picture of the template you imported and cropped before. You now have two pages, one directly above the other. You can see where the writing on the spine will be and its width. Supposing it's not in exactly the right place? You can adjust the dimensions a bit with the side handles in Word, but you may need to go back and start again from where you created the spine writing. Make sure your text doesn't get near the edge of the picture – allow a good safe margin because the printer may need to trim the edges and you don't want any text chopping off!
Looking back I think I allowed too much black at the bottom but I suspect it matters not a jot. Notice how the spine text doesn't extend far enough to be cut off, nor does the title or back-cover blurb.
·         Save again. Then save as 'webpage'. You'll notice that Word reopens as HTML. Right click the image of the cover and click 'save image as'. Save it as a .jpeg. Rename it so you know what it is.
·         Now close the webpage. Save the cover from Word to .pdf. Name it so you know what it is.
·         You now have your original Word document, a .jpeg image and a .pdf.
·         If you're sensible you may want to go back to the start and begin again, just so you're certain of every step.
None of the above is what you'll read elsewhere. Using paint is laughed at by aficionados and experts and I guess they would think Word is too crude an instrument. I don't care. The covers on my books look good enough though a professional would no doubt baulk at them. Arrogant bugger aren't I? J.
Next post, we'll publish the paperback and move to KDP for the
Kindle version
.
This post is intended to allow you to produce nice, clean files, ready for uploading to your publishing source.
Firstly, write a book. Really, write your novel. Put it away for a few weeks. Then edit it on-screen. Then print it out and go through it with a red felt-tip and correct and re-write. It's because you can't afford to have any typos or clumsy sentences. When you're certain you've licked it – ask a friend to read it. No friends? Pay someone to read it. The publishing arm I use comes up with 'We have found x typographical errors as follows:' then they shred your editing for you. You then have to go right back to the original, re-edit then re-export the files and re-submit them and wait until they have been reviewed once more. Guess how I know that??
You have to register and give a suitable password. Save the password where you can access it easily because you'll be going there a lot and logging in.
Pressbooks is free to use up to the point where you want to download your finished product. After that there is a one-off charge of $99 for creating pdf, e-pub and mobi files.
Once you're up and running there are three sections in the text area (accessed from the sidebar).
You copy the first chapter from your manuscript and insert it into the blank page by pressing >control v<.
Look through it and enter the chapter title. Click 'save draft'.
Most of the rest of the uploading is self-explanatory so I won't bore you with detail which is already available in their help section.
In the appearance tab, find a theme that suits your manuscript. They have loads of templates. No, you can't alter the fonts etc. It's a template isn't it?
Next click 'book info'. You now input the details of your book. This includes author name, publisher name (probably you),a short description or blurb and a long description -  back-cover blurb. Filling in those sections kind of focuses me on the summary of my story so it's a good intellectual exercise.
Have your cover ready. It needs to be png or jpeg. They won't load pdf cover files. Load that if you've got a cover. If you don't have a cover, read my next post.
They then want to know the ISBN number – don't bother with that – you get it free with the next but one step at Create space.
They ask for a 'bisac' subject. You can just google that to get the code number and names. It's a reference so that booksellers can trace your book.
They then want seven keywords. Keywords are just metadata which will allow search facilities to find your book. For example: Science fiction, other worlds, space, star trek, war, space adventure. You don't need help with that - you know your book after all.
Here's a tip – maybe I shouldn't do this, but if you have a book say in a literary fiction genre and you want people to see it – you can use a top author's name as a keyword. You could for example make 'Franz Kafka' a keyword. When people search for Franz Kafka your book will probably be somewhere in that list. It's not a cheat – it just informs people that you write that kind of book.
Don't forget to scroll back up the page and save at each step.
Ok, so you've uploaded your text and filled in the book info. Next – I bet you can't wait-you want to see what the book would look like. Click on the 'export' tab on your left.
Top of the page it says 'upgrade' or some such – I don't recall exactly what it says, but that's where you go to a payment screen. Pay the money. If you want paperback books then it's $99 but if you only want an e-book it's $30. It's worth it. It never takes my cards – don't know why. I ended up emailing Pressbooks through their 'contact' screen and they sent me a PayPal link which has worked for each of my books.
Before you pay, click on 'export my book'.
Icons then appear as the three main files (pdf, epub, mobi). Run the mouse pointer over one of them and select download. The pdf will be delivered to your 'downloads' folder on your PC.
The first thing you notice when you open the file is that the document is now paginated and spaced correctly. This software is not like the old-fashioned stuff where you have to go back and re-format stuff. It really works!
Now delete those files – they were just there to test where you've got to.
Go back to the text section and look at the columns. Make sure every section is ticked in the 'export' boxes. Then add front-matter. You need:
·         A dedication (For Fredrik Nath who helped me get published) would do. :-)
·         An also by: page. If you've written other books.
·         A table of contents is automatically created for you, so you don't need to do that.
·         A foreword. Say what you need to say to the reader and introduce your book.
Then add back-matter. This may include pages like 'about the author' or glossary of terms or anything else you want even an other author's note. If you're writing a series you might even include the first chapter of the next book (if you've written it).
Once you are 100% happy with the editing, the appearance (theme) and the front and back matter. You're ready to export your files. Go to the export tab and download the final copy. Check it carefully! If you haven't already upgraded there will be a Pressbooks watermark all the way through and you can't use the file. So, upgrade to get rid of the watermarks then export your files once they've upgraded you.
You should now have three files downloaded.
.pdf – this is for uploading to Createspace.
.mobi – this is for Kindle (Kindle Desktop Publishing)
.epub – for iBook and Kobo.
This is how I've done it – you may do it differently. If so, great, let me know if it's an easier way to do it. I'd love to hear.
Next post we'll create a cover that you can use to stand out from the crowd!
C U Soon.
When my publisher told me in December he wasn't going to publish any more books for the time being, it hit me hard. We'd published the first book of a quadrilogy called
AMULET
. I had four more books written and ready to go - all dressed up and nowhere to go! To cap it all he was poised to publish
Galdir IV
the next instalment of the
Galdir series
. I had one more French resistance novel written as well.
I tried poking a few agents and publishers but despite my having sold 30,000 copies of the Cyclist and plenty more of the Roman books, no one showed interest. I'm no less sensitive than the next writer – believe me – so I became a bit hacked off. I emailed a friend and author,
Gordon Docherty.
He's a prolific Roman Novel writer and he's always been independent and self-published. The point about Gordon is that he can write. Not only does he write – he publishes. His books about the Roman legions are popular and best-selling. Since he publishes the books himself, he gets full royalties.
Gordon came back to me with a couple of websites one of which was Create Space – Amazon's publishing arm. I had no idea what to do, but as I already had .pdf and .mobi versions of my books (subject of my next post) and as I explored the Amazon package it all became easy.
Yes! Easy!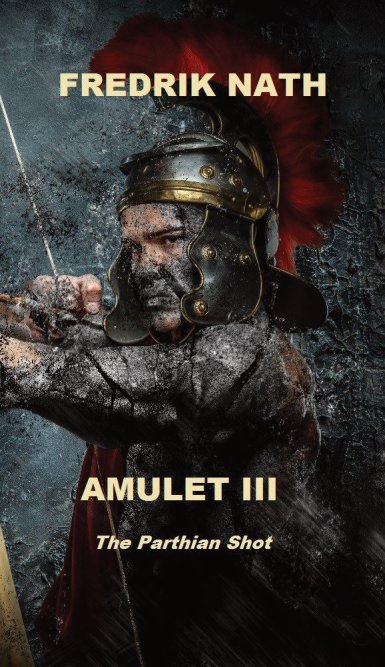 Theyare now in print and available through Amazon in both kindle and in print. (click on the image)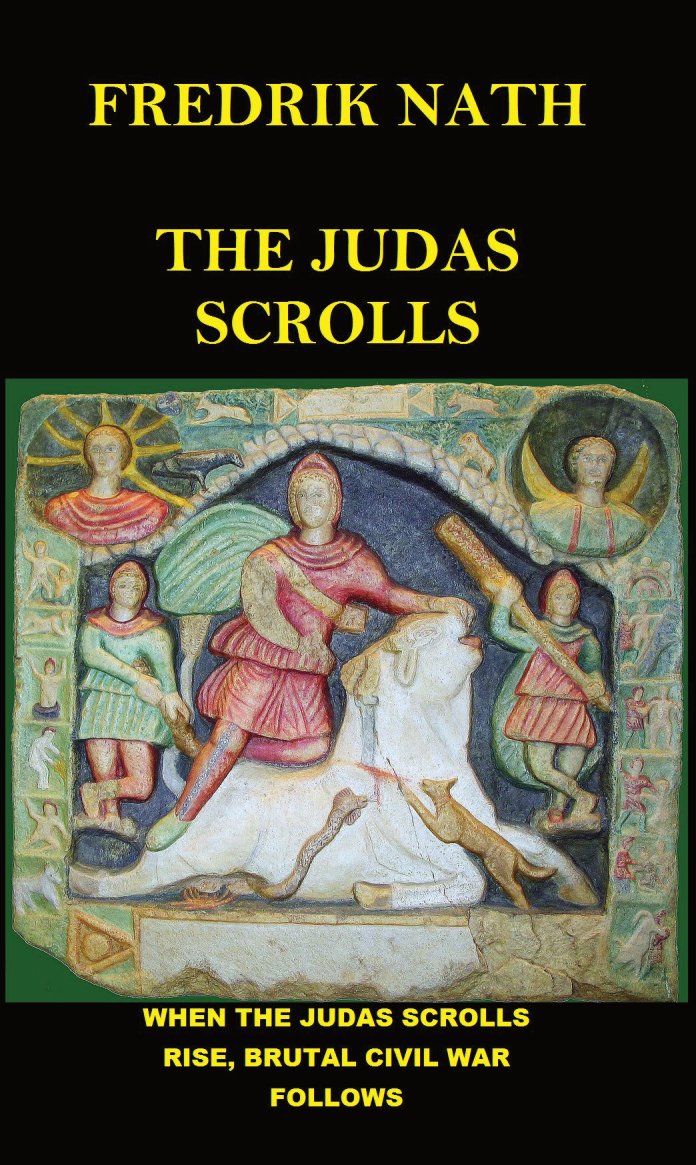 So is THE PROMISE a WW2 fiction novel: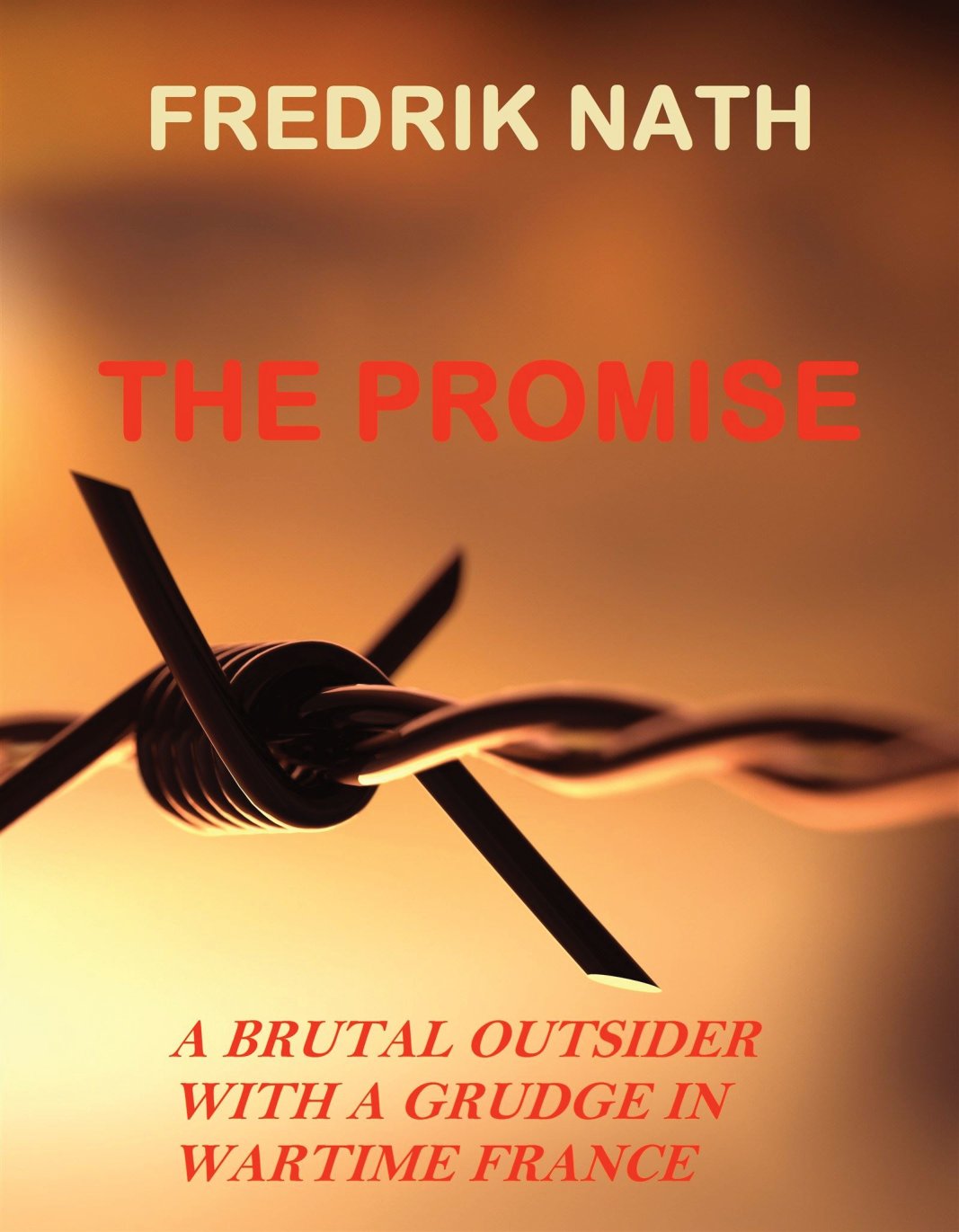 I'm writing this post because until Gordon pointed me in the right direction I had no idea how easy it was to self-publish. I didn't know how to design and make a cover.
Selling of course is a different matter. This is because it takes a lot of time and effort to promote and sell. I ain't got that time.
Over the next few weeks, I'll give you the walk-through on how to produce your books in a file format that is easy and useable. I'll give you some info on how to easily get, and produce, tip-top covers and how to use Create Space to your advantage.
I don't have much time for the book stuff these days – I'm a single parent and have a house to run, I'm a full-time neurosurgeon and medico-legal expert and I'm a writer. You can understand that I can only do stuff the easy way and you can do it too!
Catch the other posts when we'll concentrate on how to produce the necessary files for $99!
Check back next week but if you're a writer, maybe you would like to spread the word – I promise you my advice works and it's quick and easy.
I've just started
Dan Brown's 'Inferno'
. I've seen the previous Dan brown movies but never read his books. I tried once with the first one but found I disliked the writing  style so much I never finished the book. This time because of the great accolades the book has received, I became curious to see if his style of writing might have changed.
Afraid I still don't like the writing. It makes my fingers itch to edit – I could cut maybe half the book and not lose a second of the action.On the up side, he writes very good action sequences – they are quick, visible and well-choreographed. The action sequences have short sentences and the words used are short and to the point. He has an eye for movement and is good at building suspense, which is always a close run thing because taking too much time over it causes boredom and skipping instead of the wish to know more.
Dialogue – well what can I say? Most of it is contrived, too long and he describes the tone of the words with –ly adjectives as if he feels insecure that the dialogue is creating the right impression on the reader. Some of it makes you cringe, some of it makes you laugh.
Narrative prose – Brown has a masterly way of creating flowing narrative prose but he interrupts the flow with interjected descriptive prose. He also has a really amateurish knack of giving detailed descriptions of characters who are of no particular interest. Details of faces and clothes are great but not when they are put in as a routine – it shows. One character at the beginning of Inferno is of little consequence but his face is vividly described. One ends up reading those details and becoming distracted. It is a technique used by PD James and I've never got to grips with the idea. I think (OK, what do I know) descriptive prose should be detailed, colourful, and suggestive – leading the reader to make connections instead of 'in your face' blank detail. Graham Greene had an amazing way of writing in two lines what writers like Brown do in two pages.
The story is good though – action packed, suspenseful and happily the writing doesn't spoil it overmuch. Let's face it, story is everything and that is the bottom line.
SPOILER ALERT! Don't read the next bit if it might spoil the story!
The most glaring error of the book had me smiling all morning. In chapter 5 (I think) the protagonist has escaped from a hired killer and he and Sienna (a young, beautiful, talented, willing and resourceful doctor– never met one myself ) are in the back of a cab. He still has the IV cannula in his arm. She reaches down with her hand and pulls it out. Unfortunately in modern medicine we call these IV's 'cannulae' not catheters. The book states that she reaches down and pulls out his 'catheter' and it causes him agony to the point of fainting.
And so it might. There are many kinds of catheter – cardiac catheters,pulmonary catheters and most common of all are - urinary catheters. If you say 'catheter' without qualifying it is immediately brings to mind a urinary catheter. The latter is a small bore tube placed through the urethra into the bladder and a small inflatable balloon on its tip is blown up with some air to keep it in place. If you pull violently on the catheter the balloon can deform but it widens the urethra as it comes out – a procedure that causes pain like the fiery finger of Satan himself. You have to empty the balloon with a small syringe before you can remove it. I do recall two demented old fellas when I was a senior house officer in Clatterbridge Hospital in Liverpool. They sat outside the geriatric ward having a competition to see who could throw their almost full bag of urine the furthest. One of them succeeded and the balloon dilated his urethra as it cameout, so he was passing blood in his urine for a week.
What was funny in 'Inferno' was that I had a vivid picture in my head of Sienna pulling out Robert's urinary catheter. No wonder he fainted with the pain.
For heaven's sake, we call them catheters in the bladder and Cannula(e) in the arm. Sorry, but can't stop smiling about it. There they are in imminent danger and she does that to the poor guy. It would put him off the rest of the action – wouldn't it?
:-)
The Fat Chef
is now available on Amazon both as Kindle and paperback. Maybe an audiobook soon too! So what's all the fuss about - just a book eh?
Well, no not just a book. It's a character - Raoul Verney Executive Head Chef of L'hotel Metro a fictional top Paris hotel commandeered by the Germans in 1940.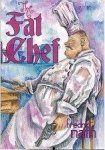 Character is plot and in this book Raoul is a lot of plot - huge in fact. There are also some recipes. Why? How could one write about a chef and not show him cooking? He cooks with passion - aficion as they say in Spain. He loves food and eating it too. He loves good French wine - who doesn't? Raoul is human. he loves, he fights in his own way but it isn't his nature - he would rather cook but he's French and he loves his country. The ending is an object lesson for plump chefs everywhere. If he could, he would also tell you that Bayonne ham is far superior to bacon as it has a delicate flavour all of its own!
Try the Fat Chef's bouillabaisse it's a genuine French fish stew. Or you could try the Meringue Suisse - my favourite! If he was Swedish he could have made meatballs but that would have required suspending the imagination too far!
The Fat Chef is available to order from any Waterstones bookseller but quickest to purchase through Amazon who usually deliver within a day or so.
Enjoy!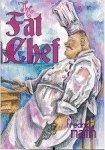 Well here it is at last! My fourth book in the WW2 trilogy. Yeah, Ok, an oxymoron but gosh how do you change your whole website to accommodate the next few books?
The Fat Chef
is set in Paris and I originally based it in the famous 'Le Meurice'. I even planned to go stay there for awhile to see first-hand what it was like. When I checked out the cost I decided discretion is the better part of valour and figured I could write the book even if I didn't have first-hand  knowledge of the place. I later changed the hotel name as I wondered whether they might object to its usage.
The book itself is an odd mixture of – food – Nazis – love –character. It will appeal to a lot of people, particularly those who love food,cooking and wine. OK that means I like it too - but the premise of the story is: 'keep your mouth shut unless you put your food in it' and even then never leave the table with a full stomach.
Hope you enjoy
The Fat Chef
– even if you don't, you may like the recipe for Bouillabaisse!
The third novel in the trilogy is 'Francesca Pascal. It's written from a woman's perspective. I found that pretty hard as I've lived with women all my life but still don't understand them. Writing from a perspective where one has to put oneself into a female role betrays all one's weaknesses. The storyline is loosely built upon what happened to Lise Lesevre, a resistance worker who was captured by Klaus Barbie towards the end of the war. Yes, it is a harrowing account. Yes it is interspersed with action which is the part of my writing I like best (see Galdir I and II).
I had a short session with a big UK agent once who criticised me for writing in more than one genre, as if that in itself meant I was not committed. I don't see why that should be any kind of stumbling block though. All my books are character based and as such human personalities and characters generally don't change much through the years of history. The thing that does change is the historical backdrop and the items we writers use to show the time and place. people I think are much the same. They all love, they laugh and the suffer in equal measure now as they always did, it's just the environment that changes.
As it is, my writing is still not as good as it could become but inspiration and ideas require a lot of prior research and time is sadly lacking since - as Andy Warhol said - I have to bring home the bacon too!
If you haven't read Francesca Pascal then do it! If you have, then pass your opinion on to the others on Amazon. Next? Well maybe Galdir 4. They were interesting times those in the Roman Empire after the death of Commodus - a maestrom of deceit, danger and warfare.
Watch this space!
/